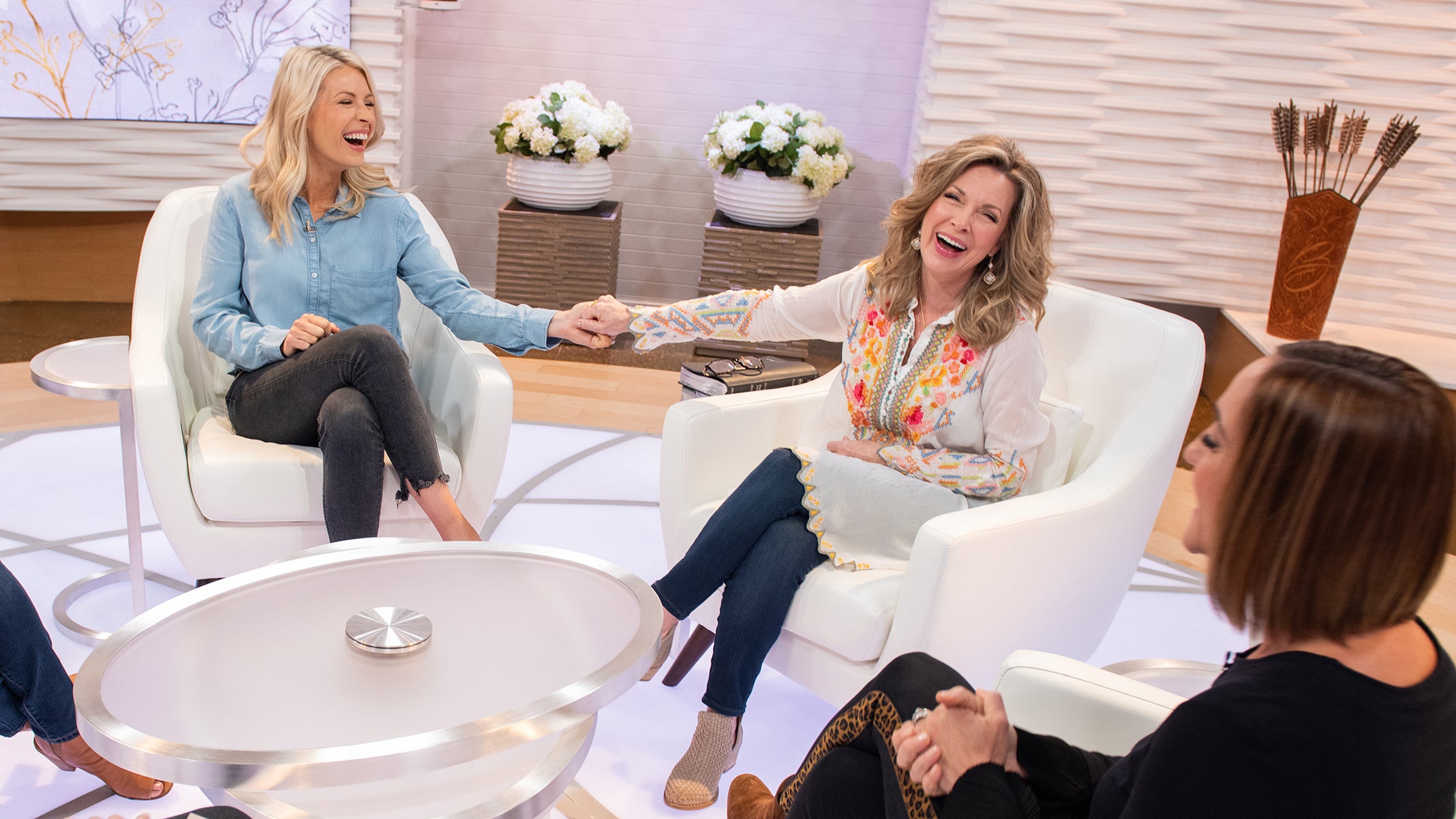 "There is no greater love than to lay down one's life for one's friends." John 15:13
What is a friend? It's a shared affection between two people. Friendship started in the beginning when God said, "Let Us make man in Our image, according to Our likeness…" (Genesis 1:26). Out of God's own desire for relationship, He created mankind. When God created Adam, He placed that same desire for relationship in our design. God placed Adam in the Garden, it was then He saw that it was not good for Adam to be alone, so He created woman—"a helper comparable to him." (Genesis 2:18). 
Since the beginning of time, friendship has been a priority to God. Unfortunately, Satan disrupted God's plan from the start. He set out to ruin the relationship between God and man and between the people God made. Throughout the Old Testament, we see the struggle in relationships, most often between family members or friends. But God in His mercy, had a plan. That plan was to send His son Jesus to bridge the gap not only in the relationship between Himself and mankind, but also between us.
Jesus is the perfect example of a friend to His disciples. He never judges them in their process and loves them perfectly. In John chapter 15, Jesus gives us a commandment that we are to love one another. He says that there is no greater love than to lay down one's life for his friends (John 15:12-13). Then He tells us that we are His friends if we obey Him. He no longer calls us servants, but friends (John 15:14-15). He shared His life, death, and resurrection with us.
Our relationships should be life-giving and diverse!
The Trinity is the ultimate model of relationship. God expresses Himself in three persons—Father, Son (Jesus), and Holy Spirit. The three-in-one all work with each other, much like a pair of dancers. Each knows His position and when to step, yet all work together perfectly. Relationship is a beautiful gift from God. Unfortunately, we've allowed our brokenness to shape our friendships. They should be life-giving and diverse. The foundation of our friendships should be Jesus, yet we should have friends who are different and process differently from us. Proverbs 27:17 says, "As iron sharpens iron, so a friend sharpens a friend." These are the kind of friends that help us grow. Relationships that include Jesus and are growing together toward Him, are the friendships that can last forever.
"Friends should keep you grounded, help keep things in perspective, speak life over you—the Word of God and Truth." –Laurie Crouch 
Reflect
Friendships are a vital part of our spiritual growth. Take a few moments to examine your relationships. Ask Holy Spirit to highlight relationships that need some defining.
Is God Your Friend? 

Examine your relationship with Him. If you have not yet received the gift of Salvation, you can do that now by believing in your heart and confessing with your mouth (Romans 10:9) by praying the following prayer. 

Dear Heavenly Father, I believe in my heart that You love me. I believe You sent Your Son Jesus to die for my sin. I ask for Your forgiveness of my sin. I believe Jesus died and was resurrected so I could have a relationship with You and have eternal life. I invite Jesus into my life as my Savior and I confess with my mouth that He is Lord. From this day forward, I am a new creation being transformed into the likeness of Christ. Thank you for your mercy and grace. In Jesus' name! Amen!

Who is in Your Inner Circle of Friends? 

Your inner circle of friends should be leading you closer to Jesus. Use Jesus' example of working from the inside out. What does this mean? Jesus' inner circle of friends included Peter, James, and John. His next layer of friends were the other nine disciples. Then there was everyone else. We don't have to be everyone's "best" friend. Our inner circle is who you share your life with. Those who keep you growing toward Jesus. Surround yourself with friends who are championing you.

Are you Friendly? 

If you follow His leading, you too, in return, will be a good friend. What is a good friend? In John 15:12-13, Jesus said, "This is my commandment: Love each other in the same way I have loved you. There is no greater love than to lay down one's life for one's friends." Jesus lived the perfect example of a friend, a humble servant. Sow into others, and you will reap the fruit of friendship. Friendship is meant to last a lifetime and for eternity. Friendship is truly a gift that will last.
Prayer
Dear Heavenly Father, Thank You for Your friendship. Thank You for Your love and kindness towards me. Help me to follow Jesus' example of friendship to those around me. Forgive me for the times I have neglected my relationship with You. Help me to forgive and love those who have offended me. Give me the courage to ask for forgiveness to those I've offended. Thank You for restoring those broken friendships. In Jesus' name! Amen!