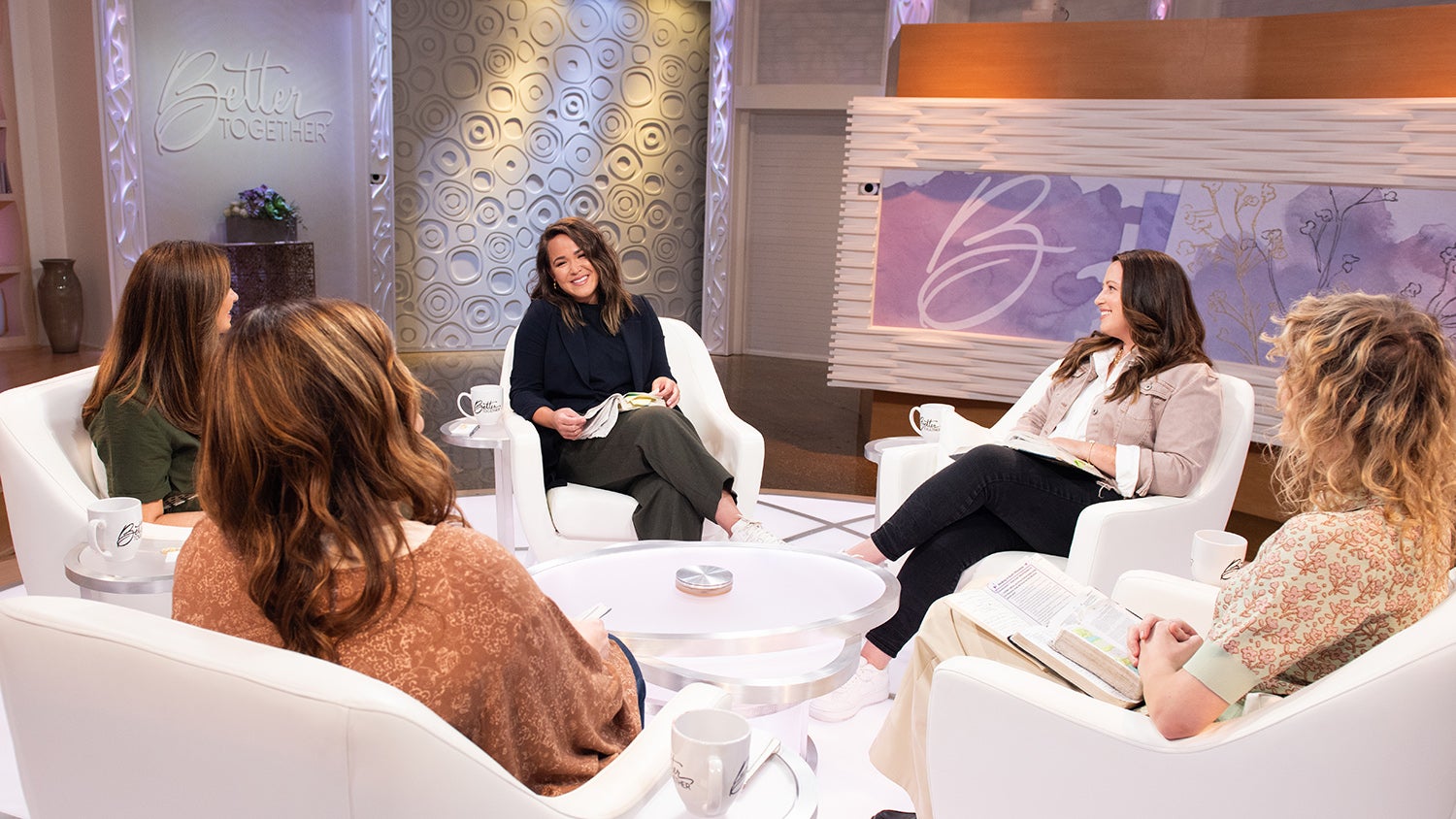 We are here to remind you that YOU are the one Jesus delights in! He is the only One who loved us enough to sacrifice His own life so that we could be with Him forever. But we don't have to wait for Heaven to experience supernatural peace, we can abide in His presence TODAY. He is our ultimate source of love, peace, and joy. 
"You make known to me the path of life; in Your presence there is fullness of joy…" –  Psalm 16:11 (ESV)
If you are asking, "How do I abide in God's presence?" It means spending quality time with our Heavenly Father in prayer, worship, and reading His love letter to us—the Bible. We encourage you to start in the Book of Psalms! It teaches us how to pour our hearts out to God. We see Psalms of celebration, lament, and prayer. Whether we are walking through a difficult valley or celebrating on a mountain top—His promises are true, and He is always good. We can stand firm on God's Word! If you are searching for peace, allow these precious words to transform your heart and mind:
1. Psalm 37:23-24 (NLT)
The Lord directs the steps of the godly. He delights in every detail of their lives. Though they stumble, they will never fall, for the Lord holds them by the hand. (NLT)
2. Psalm 119:105
Your word is a lamp to my feet and a light to my path. (ESV)
3. Psalm 34:3-5
Oh, magnify the Lord with me, and let us exalt His name together! I sought the Lord, and He answered me and delivered me from all my fears. Those who look to Him are radiant, and their faces shall never be ashamed. (ESV) 
4. Psalm 145:18
The Lord is near to all who call on Him, to all who call on Him in truth (without guile). (AMP)
5. Psalm 23:6
Surely goodness and mercy and unfailing love shall follow me all the days of my life, and I shall dwell forever [throughout all my days] in the house and in the presence of the Lord. (AMP)
6. Psalm 121:1-2
I lift up my eyes to the hills. From where does my help come? My help comes from the Lord, who made heaven and earth. (ESV)
7. Psalm 139:4-8
Before I even speak a word, You know what I will say, and with Your powerful arm You protect me from every side. I can't understand all of this! Such wonderful knowledge is far above me. Where could I go to escape from Your Spirit or from Your sight? If I were to climb up to the highest heavens, You would be there. If I were to dig down to the world of the dead you would also be there. (CEV)
8. Psalm 145:8-9
The Lord is merciful and compassionate, slow to get angry and filled with unfailing love. The Lord is good to everyone. He showers compassion on all His creation. (NLT)
9. Psalm 46:1-2,10-11
God, You're such a safe and powerful place to find refuge! You're a proven help in time of trouble—more than enough and always available whenever I need you. So we will never fear even if every structure of support were to crumble away. We will not fear even when the earth quakes and shakes, moving mountains and casting them into the sea...
...Surrender your anxiety. Be still and realize that I am God. I am God above all the nations, and I am exalted throughout the whole earth. Here He stands! The Commander! The mighty Lord of Angel Armies is on our side! The God of Jacob fights for us! (TPT)
10. Psalm 91:14-16
The Lord says, "I will rescue those who love me. I will protect those who trust in My name. When they call on Me, I will answer; I will be with them in trouble. I will rescue and honor them. I will reward them with a long life and give them My salvation." (NLT)
Do you want to go deeper?
Join Beth Redman, Hosanna Wong, Nicole Binion, Emily Vogeltanz, and Taya Gaukrodger on Better Together for powerful conversations on how to abide in the presence of God: 
God's Word is alive and active! The Bible is His love letter to us--lighting our way and guiding our steps. It is our instruction manual for how to live God's way and draws closer to the heart of our Heavenly Father.
Our God is worthy of ALL our praise! Whether we are walking through a difficult valley or celebrating on a mountain top—His promises are true, and He is always good.  
"Create in me a clean heart, oh God!" Psalm 51 is an invitation into the darkest corners of our hearts. The wounds and bad habits we want to hide are the very things our Good Father longs to heal—if we let Him.
Worship is one of the most precious gifts we can offer to God. As we draw closer to our Father's heart, the more we understand that it is not what we can do for Him, but what He does on the inside of us. His love sets us free.
If burnout is knocking on the door of your heart, where do you turn? Our God is an ever-present help, the source of our strength, and the safest resting place. In Him, we find comfort, restoration, and hope.